GALLERY: THREE GOALS, THREE POINTS...
---
Three goals sealed all three points for us in our Premier League clash with Wolves at the Etihad Stadium.
A dominant display saw Pep Guardiola's side coast to victory on Monday night to ensure that they once again closed the gap to Liverpool to four points.
Gabriel Jesus' two first-half goals gave us a two-goal lead going into the break; the second of his goals coming from the spot after Raheem Sterling was fouled inside the box.
Gabriel's brace means that he has now hit the back of the net 12 times in his last eight home matches!
With Wolves forced to play much of the game with 10 men we coasted to victory, Kevin De Bruyne also getting in on the action in the second half to seal the deal for the Blues.
Another win and another clean sheet for Guardiola's side sees us move five points ahead of third place Spurs in the league.
Click on the gallery below to view all of the best pictures from the win...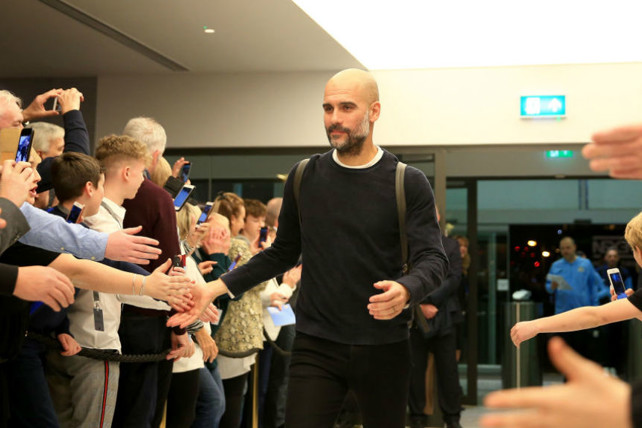 1. HI FIVE: Pep is greeted upon arrival at the Etihad Stadium
2. EYES ON THE PRIZE: Delph, Gundogan and De Bruyne warm up ahead of Wolves clash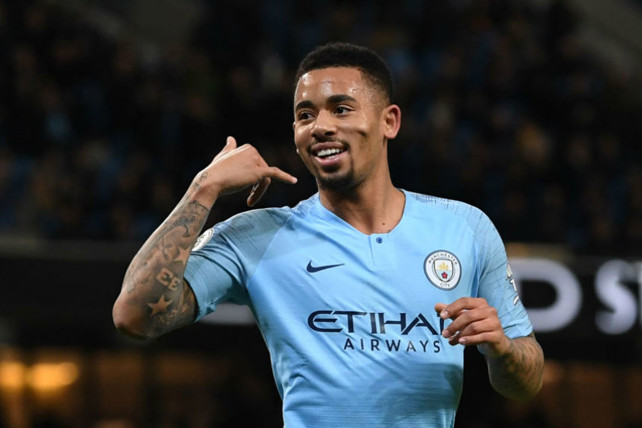 3. THE BOY ON FIRE: Gabriel Jesus celebrates scoring the opener against Wolves
4. HUGS FOR ALL: Gabriel Jesus celebrates his opening goal of the game with his City team mates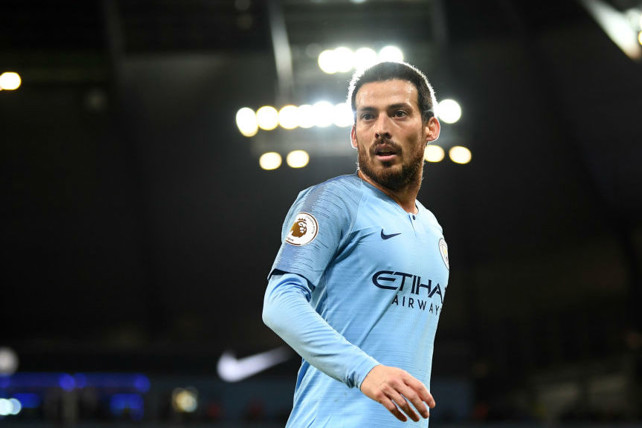 5. UNDER THE LIGHTS: A dominant David Silva controlling the midfield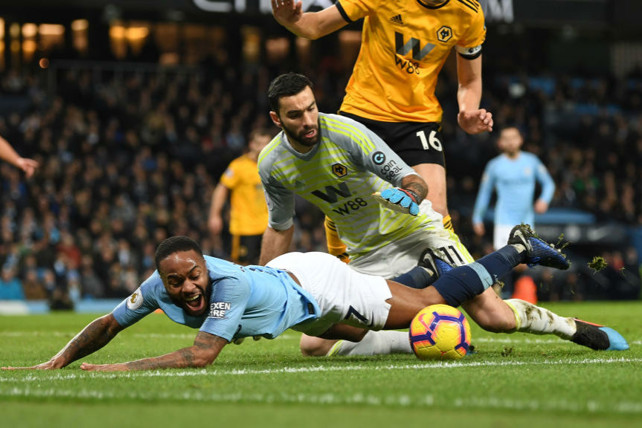 6. STOP, DROP AND ROLL: An on-fire Raheem Sterling is fouled inside the area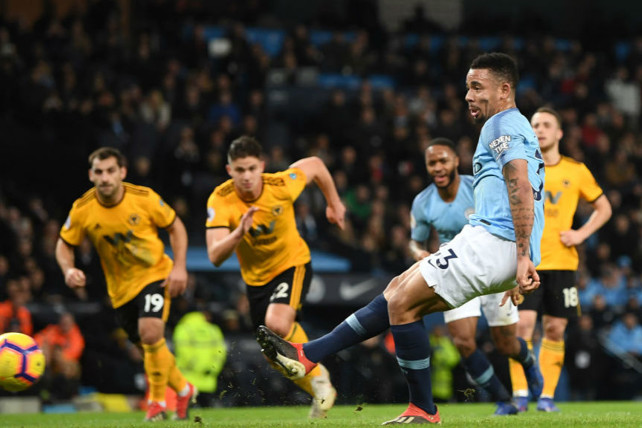 7. CAN'T STOP, WON'T STOP: Gabriel Jesus finds the back of the net.... again
8. MAN ON A MISSION: Leroy Sane races through the Wolves defence
9. GREEN LIGHT FOR KDB: Not a bad player to have come off the bench....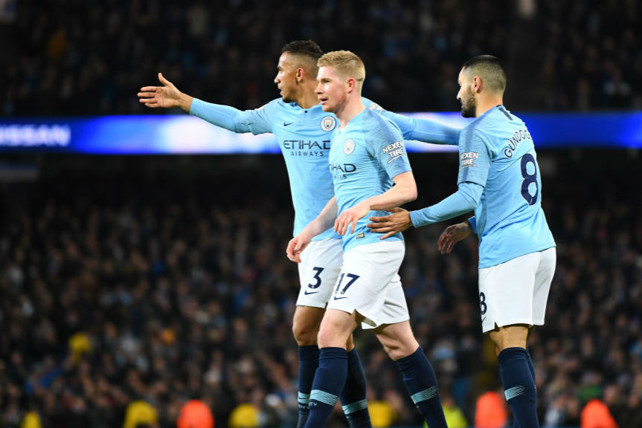 10. OFF THE BENCH, OFF THE MARK: De Bruyne makes it three...
[Source : Manchester City Football Club Official Website : Read More]